Meet Our Team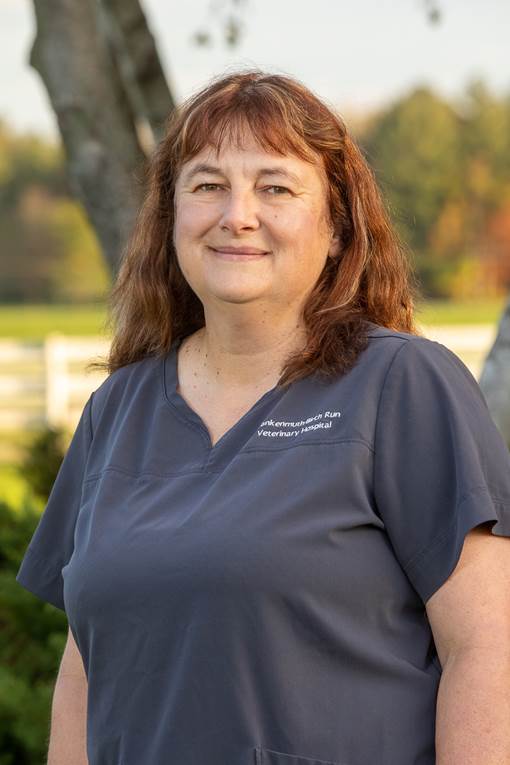 Dr. Kimberlee A. Buck
DVM, DABVP (Canine/Feline/Avian Practice)
Dr. Kimberlee Buck graduated from Michigan State University in 1989. She became board-certified in canine and feline practice by the American Board of Veterinary Practitioners (ABVP) in 1997. In 1999 Dr. Buck built Frankenmuth-Birch Run Veterinary Hospital in order to be able to better provide care for birds and other exotic pets. In pursuit of her interest in exotic pet medicine, she went on to become board-certified in avian practice through ABVP in 2007. Dr. Buck spends a great deal of time attending continuing education meetings and is very involved in organized veterinary medicine on the state and national levels. She is a past president of ABVP and CE chair of the small animal series for the Michigan Veterinary Medical Association (MVMA). In her spare time, she enjoys reading, farming and traveling with her husband Ruben, and relaxing with pound-puppy Grace, adopted golden retriever Libby and cats Miss Callie, Senhor Bob Gato, Samantha, Abigail, Millie, and Ringo.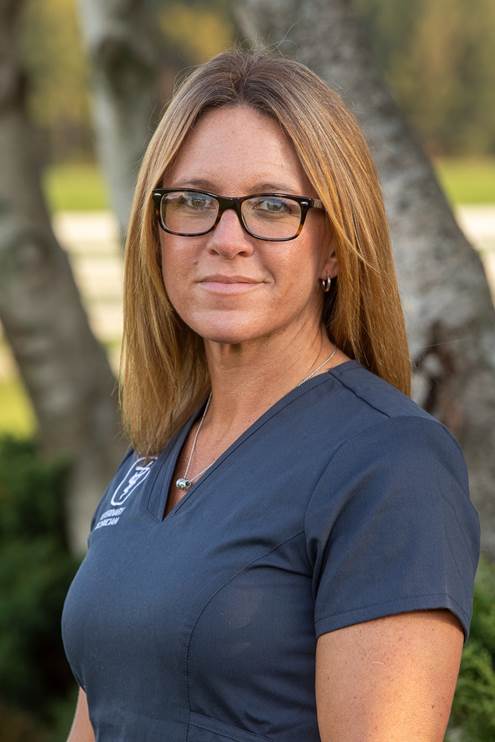 Trisha Ferrier
LVT & Veterinary Technician Manager
Trisha has been with the practice since it opened in 1999. In 2001, she graduated from Michigan State University's Veterinary Technology Program. Trisha is responsible for patient care, client education, surgical preparation, and all laboratory duties. In 2001 she dabbled for a short time in animal oncology but her special interests are nutrition and exotic pet care. She has been happily married since 1999 and has two wonderful boys that keep her especially busy outside of work. In her spare time she enjoys spending time with her family, camping, sports, photography, gardening and taking care of her feathered and furry friends; Jake the Sun Conure and Finn the German Short-haired Pointer.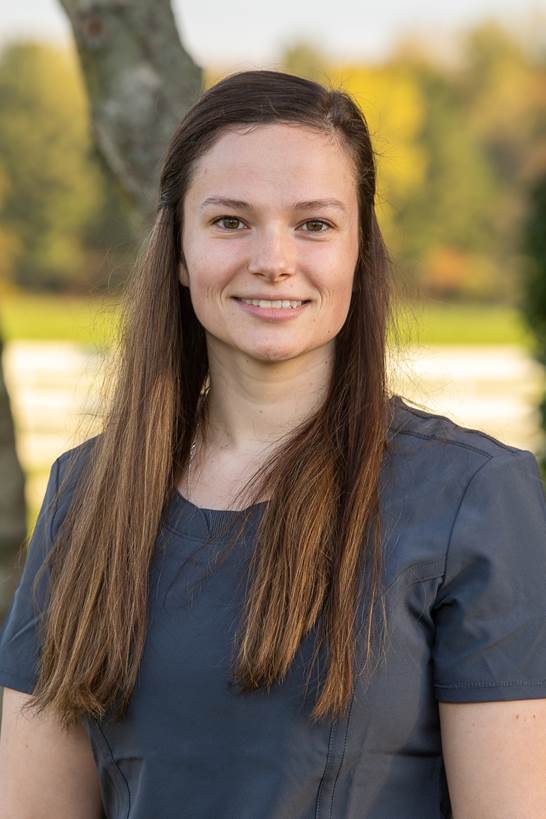 Gabrielle Schian
LVT
Gabrielle has been with our hospital since November 2016. She graduated from Baker College of Flint's Veterinary Technician Program in 2015. Gabrielle is responsible for patient care, client education, surgical preparation, and all laboratory duties. She has a special interest in dentistry. In her spare time, she enjoys watching movies, reading, and kayaking on the lake.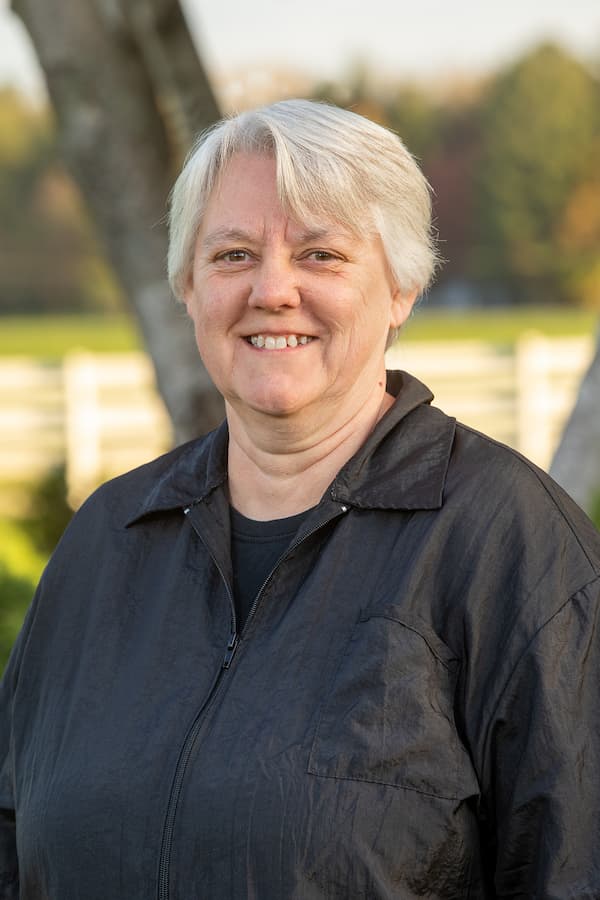 Valorie Lewis
Groomer
Val has been with us since July 1999. She has been grooming cats and dogs since 1993. She offers full-service grooming for canine and feline pets including bathing, brushing, trimming, toenail trims, ear cleanings, and anal gland expression when requested. Val is married and has two boys and a small zoo at home including dogs, ponies, cats, birds, and lizards.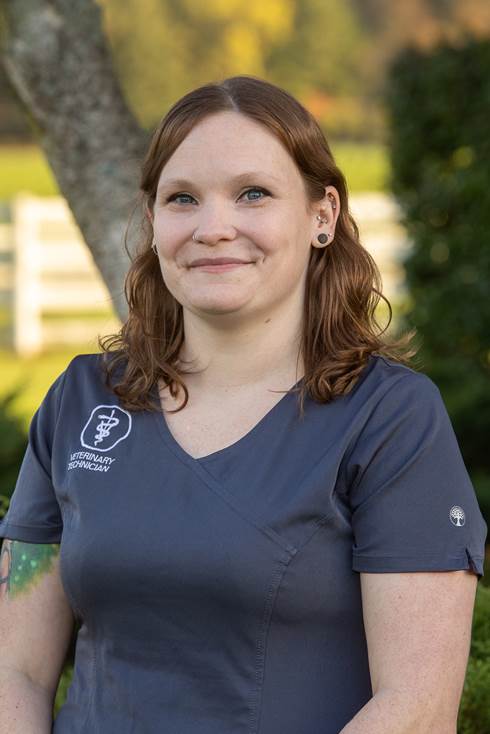 Jessica Harris
LVT
Jessica is one of our Veterinary Technicians. She graduated from Baker College of Flint in 2016, to obtain her technician license. Her special interests are in exotics, and she even helps out with a wildlife rehabber. She has a small menagerie of misfit rescues including 3 dogs, 2 cats, 3 hedgehogs and a snake.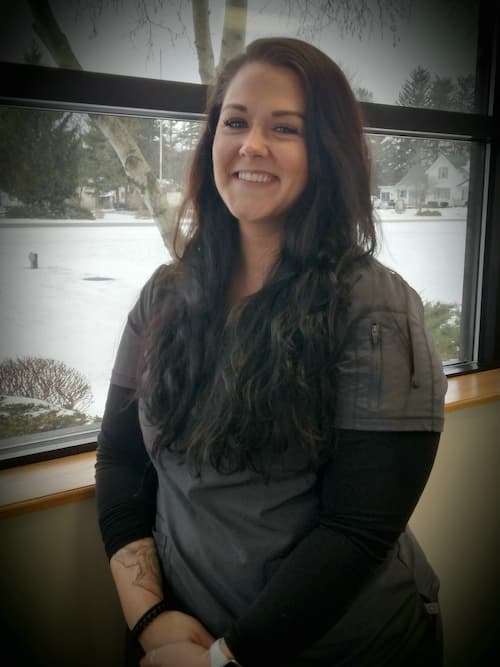 Heather O'Berry
Technician Assistant
Heather is our Technicians Assistant, although she is not a licensed Technician, she is well versed in pet care having 5 years of experience in the field. She just recently married, loves to spend time with him and all her family. She goes trail riding in her Jeep whenever she can with them. She has 1 dog name Butch and 2 cats who are Rugar and Diesel.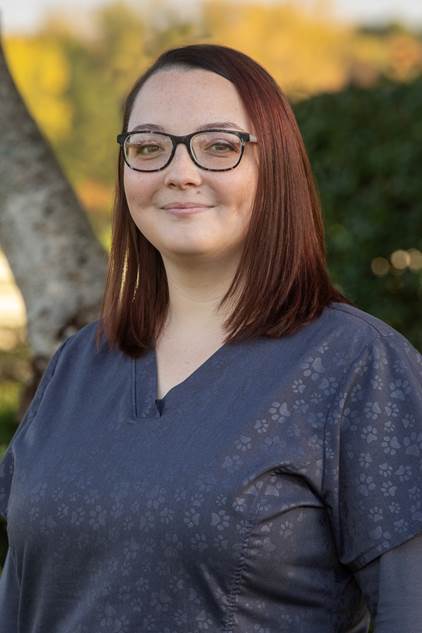 Amanda Draper
Hospital Manager
Amanda is our Hospital Manager here. She has a rescue cat named, Benjamin Buttons. She has two girls, Skylar and Lenynn, whom she spends most of her time with outside of the clinic. Amanda has had a love of animals for years, which brought her to the clinic. She is here for any client needs or concerns and will greet you with a smiling face.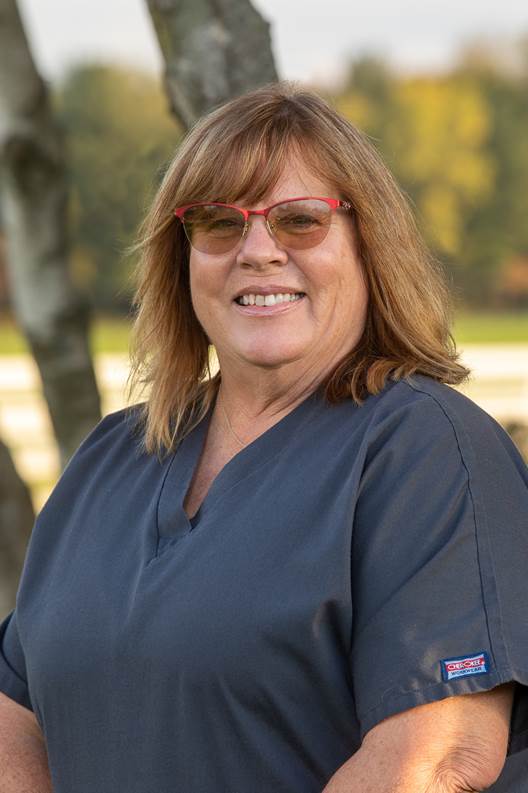 Cindy Huber
Receptionist
Cindy is our receptionist who joined our team in January 2018, her responsibilities include: greeting our clients and patients, client care, making appointments and making sure the office looks beautiful. During her spare time, she enjoys baking sweet treats, working outside and most importantly spending time with her grandson Brady. Cindy shares her home with her husband and her crazy cat Ozzie, who loves to be dressed up for each holiday.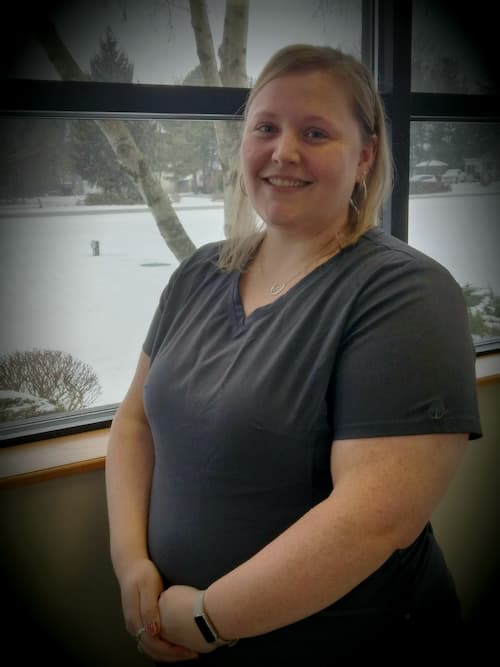 Ashley Bauer
Receptionist
Ashley is one of our receptionists. Ashley has a daughter named Elizabeth, Lizzy for short. She is very family oriented, and loves doing anything she can with Lizzy. Ashley loves to read in her spare time, and loves taking care of people. She has 3 cats, named Ava, Jax, and Sully, and also has a guinea pig, named Gus Gus. She is here to take your calls and help whenever needed.